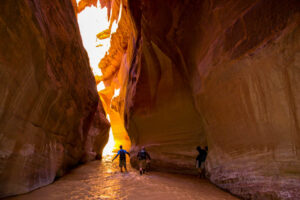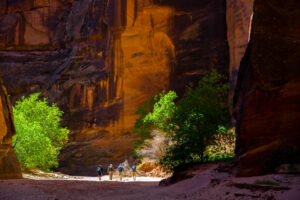 We are always happy to customize any of our itineraries.  With our custom tours you can add a few extra nights, upgrade hotel options or hike different locations.  Or, you can build a one of a kind dream tour from scratch!  We love the challenge of building the perfect itinerary. Tell us what you want – we can offer suggestions of our own and design the perfect itinerary that is just for you. Because of the extra time and logistics involved, customized tours cost a bit more than our existing tour itineraries, but to get the ideal trip, sometimes it's worth it!
We'll set you up with all the information you need to go out and explore on your own, in ultimate freedom.  If you need help, support is just a phone call away.  We've been organizing custom tours in the Southwest, Sierras, Rockies and the Swiss Alps through Alpinehikers for over 20 years.  At Rubicon Outdoors we pride ourselves on top notch customer service in both the planning and implementation phases of our tours.
We're excited to brainstorm with you about your tour!  To get started, contact one of our friendly sales staff by phone or email.  We hope to hear from you soon.
Phone: 1-928-778-0345
Email: [email protected]